YouthAstroNet
Unique access to MicroObservatory inspires YouthAstroNet Participants!
How do we translate young people's intrinsic curiosity about space science into increased science affinity, STEM identity, and STEM career interest, particularly among girls and those from underserved communities? That is exactly what we here at the Science Education Department at the Harvard-Smithsonian Center for Astrophysics are hoping to learn through our YouthAstroNet Program and accompanying research project.
So what exactly is YouthAstroNet?
The Youth Astronomy Network (YouthAstroNet for short) is a national, online community of youth, educators, and scientists that aims to help youth gain confidence and identity as someone who can do science through personal participation in authentic inquiry, supported by unique access to the resources of the Harvard-Smithsonian Center for Astrophysics. As a member of the YouthAstroNet community, youth in grades 5-8 engage in authentic inquiry through a number of activities such as requesting images with remotely controlled robotic telescopes, using image-processing software to enhance and make measurements of astronomical images, asking questions, and connecting science to everyday life.
In the online YouthAstroNet Activity Portal youth have the opportunity to discuss images with each other, complete image processing challenges to increase their skills, and ask questions directly of astronomy experts and scientists at the Harvard-Smithsonian Center for Astrophysics, who act as digital mentors for the program. To enhance and edit their images participants utilize JS9-4L, professional grade image processing software adapted for naïve users. Through this software they can bring out details of celestial objects, add false color, create true color images of space, or use the analysis tools to pursue projects of their own interest!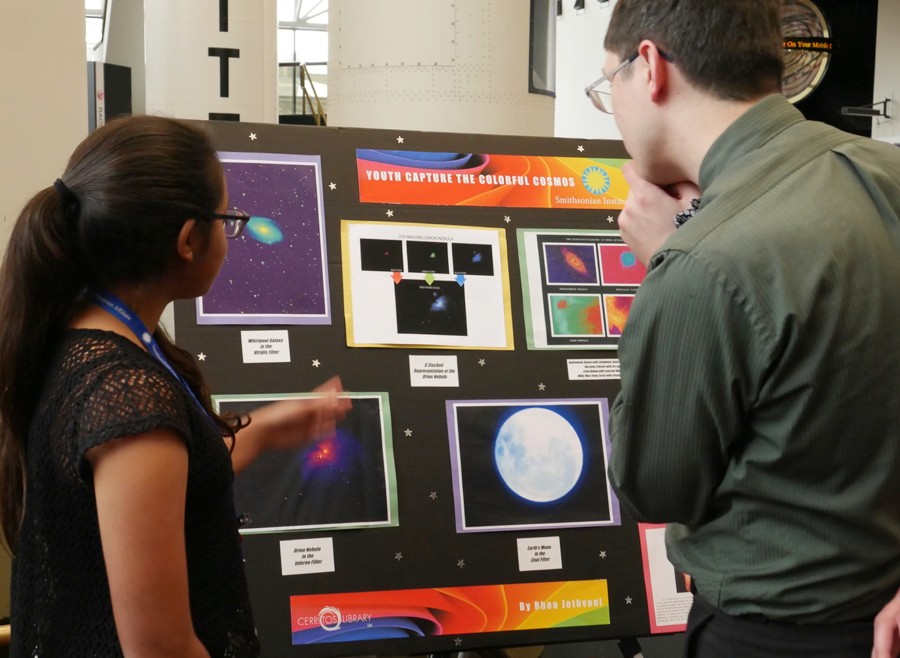 Learn more and join our network!
In addition to being a diverse online community, YouthAstroNet is an NSF-funded research project that aims to determine what strategies have the highest impact when it comes to turning interest in space into belonging and career aspirations in the STEM fields. By participating in the program, and utilizing the online portal with your youth, you and your students will provide valuable data about program factors that lead to positive outcomes for youth.
Educators from every style of learning institution—from afterschool programs to museums to traditional classrooms—are invited to join the network with their youth and utilize resources in a way that best suits their learning environment. No prior astronomy knowledge is required. Through an asynchronous online workshop, educators are trained to use robotic telescopes, image processing software, and the interactive portal itself, as well as given access to a proven set of adaptable hands-on curriculum that focuses on concepts in astronomy, digital imaging, light & color, and more. Following the training, educators have ongoing access to the wide array of learning resources, as well as support from YouthAstroNet staff.
Complete this brief survey to apply. Once part of the YouthAstroNet community, you'll receive free training, curriculum, and access to the experts on the YouthAstroNet Team!
For more information, check out this Recruitment Flyer.