Creative Cosmos Challenge
It's time to get creative! This Cambridge Science Festival the Center for Astrophysics | Harvard & Smithsonian is inviting you to participate in the Creative Cosmos Challenge.
For this challenge, you will process astronomical image data that you collect yourself from MicroObservatory telescopes or from our archive list of NASA data. Submit your processed images to the challenge, and your work may be selected as a standout entry or receive feedback from a CfA scientist or astrophotgrapher! Be sure to submit your entries by April 26th.
Follow the instructions below for each of the three steps. First you will capture your own real-time telescope image or gather your NASA data, then you'll create your own image using the JS9-4L image-processing tool, and finally you'll submit your processed image to the Creative Cosmos Challenge.
Step 1: Capture Your Image
Go to the Control Telescope page of the Observing with NASA website.
Choose an object you find interesting, then click the Observe button below it.
Fill out the necessary fields, and then submit your image request.
Your image will be captured tonight by a MicroObservatory telescope, and emailed to you sometime tomorrow.

It takes a day to receive your image because the telescopes can only capture your image at night!

Start processing your image data in Step 2.
-OR-
Go to the JS9-4L web application.

Never used the

JS9-4L

image processor before? Take the Guided Tour when the page loads.

Open the Images dropdown in the JS9-4L navigation bar.
Choose from any of the NASA images in the Archived Images list.

The image data was collected by different NASA missions, and represents different wavelengths of light.

Start processing your image data in Step 2 (skip to bullet point 4).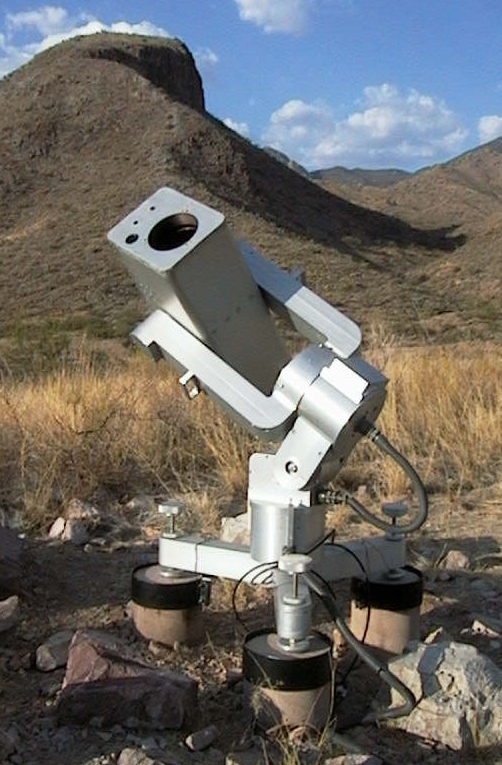 Step 2: Create Your Image
The day after you request your image, you'll get an email from

microobservatorysupport@cfa.harvard.edu

. Download your image to your device.
Open JS9-4L to begin processing your image.

Take the Guided Tour of the

JS9-4L

image processor if you have never used it before.

Open your image using the Image dropdown.
Use the processing tools included with JS9-4L to enhance your image. Get creative!
When you're done, save your image to your device as either a JPEG or PNG file.

Be careful not to save as a FITS file. FITS format won't preserve all the processing that you've done.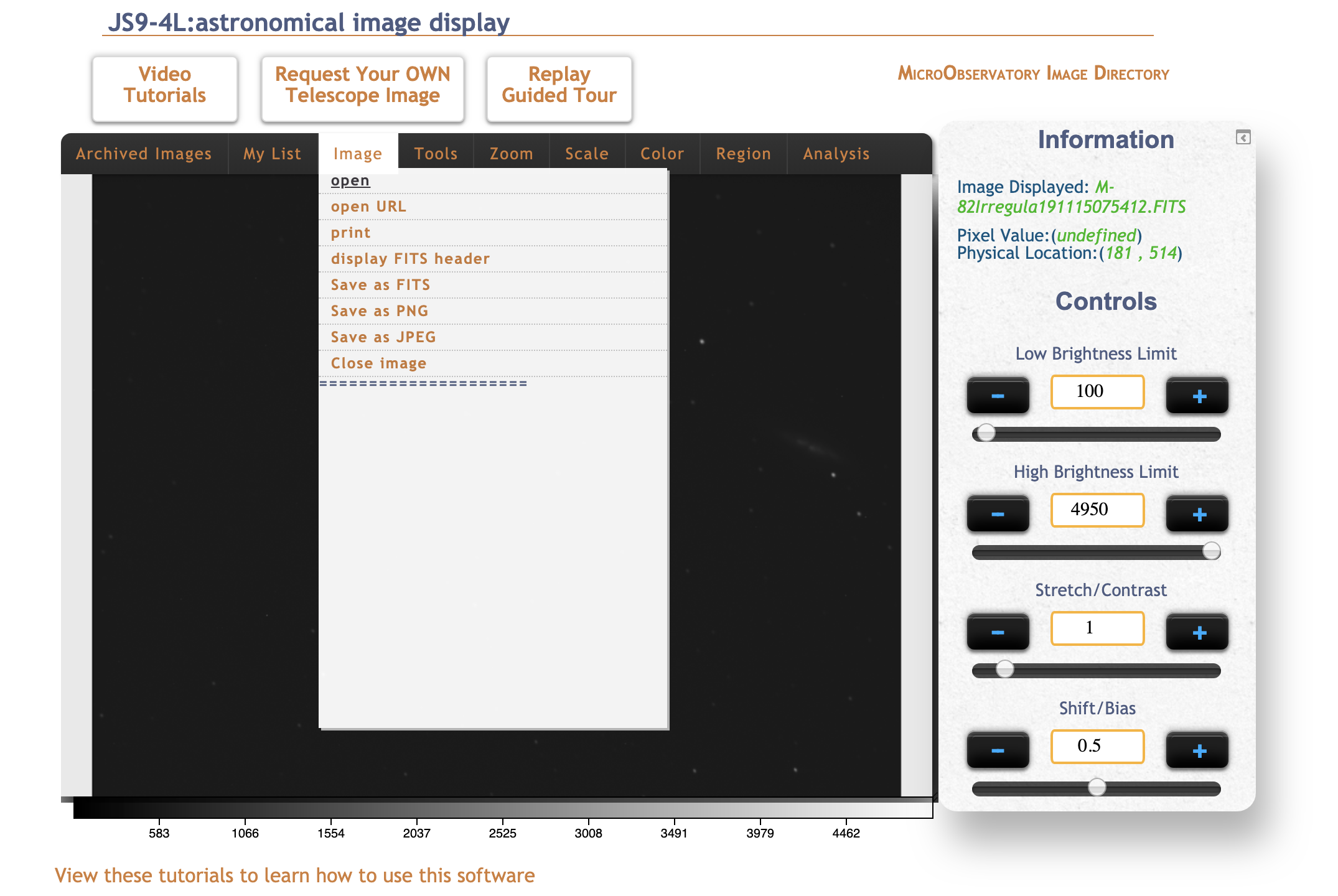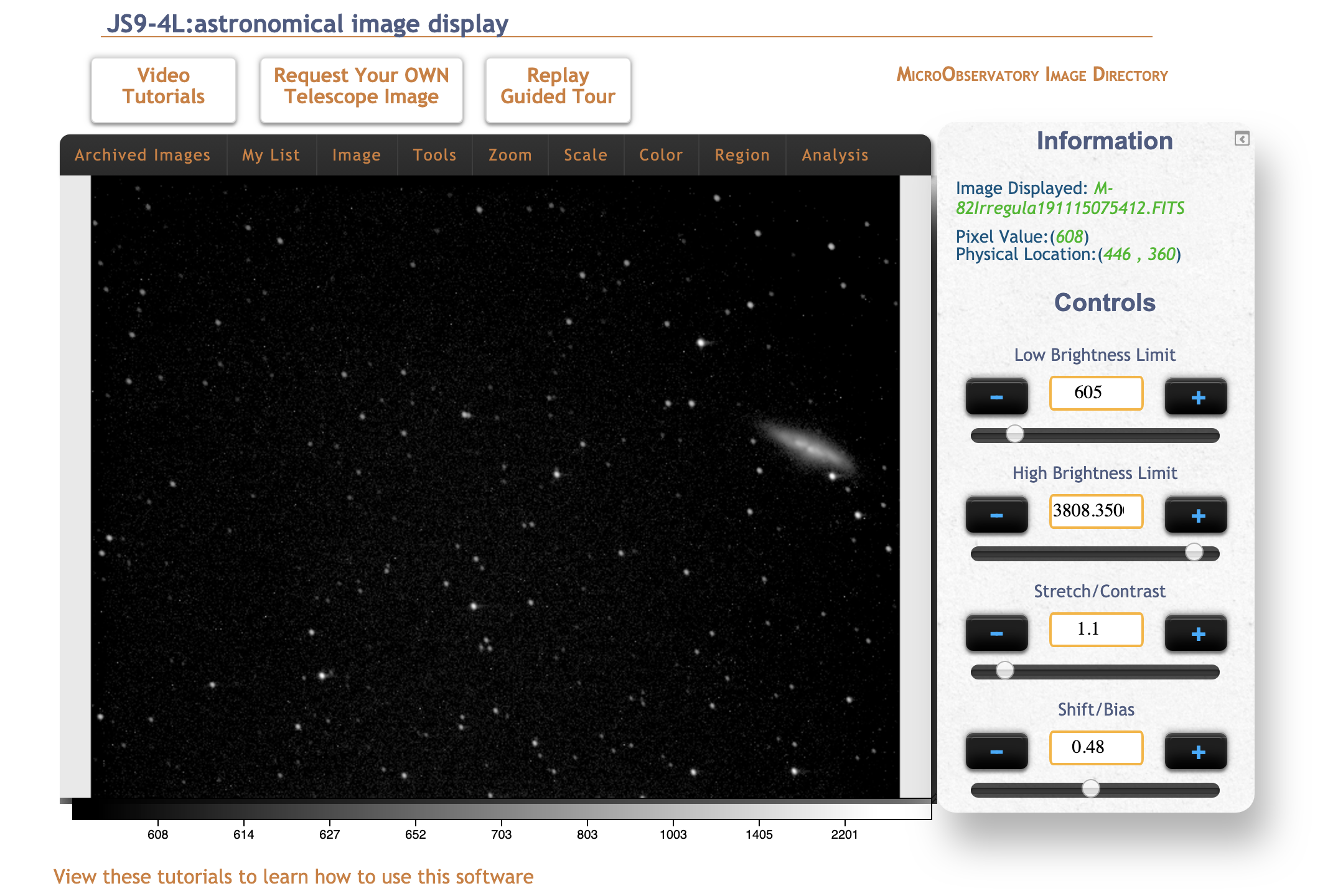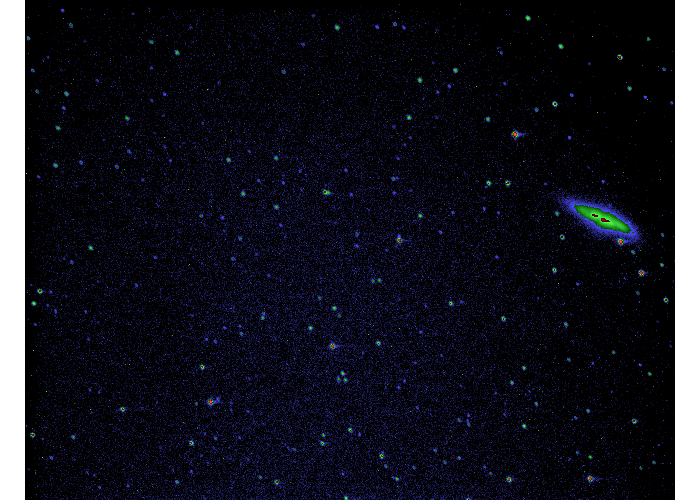 Step 3: Submit Your Image
Make sure you've already processed an image. Just starting? Go back to Step 1.
In order to enter the Creative Cosmos Challenge, you will need:
A JPG/PNG file for your own processed image
The name of the object you imaged
A title for your processed image
Use twitter to submit your processed image to the Creative Cosmos Challenge. Post the above information with the hashtag #CreativeCosmos2021 from your twitter account to join the challenge.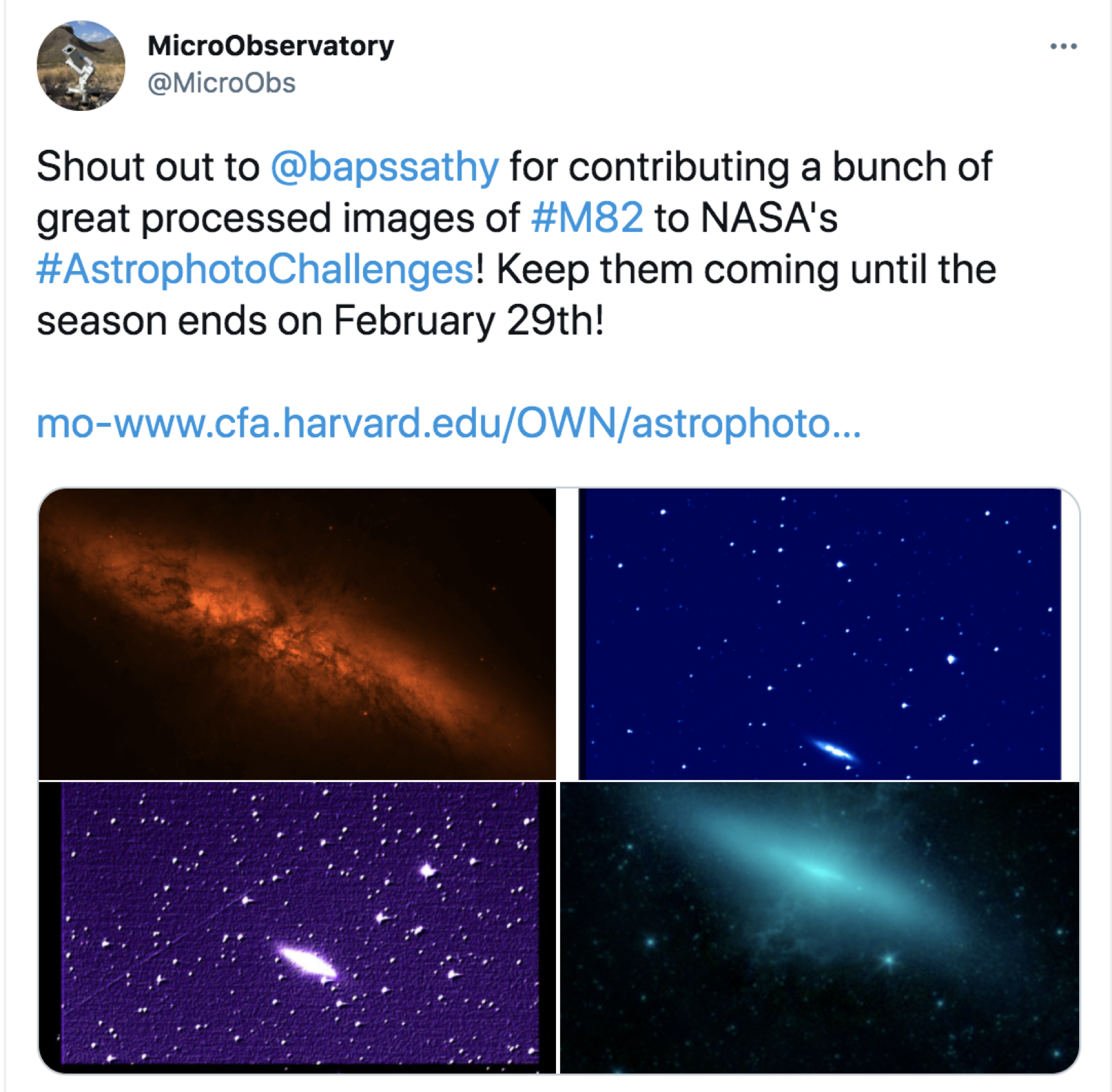 After the festival is over members of the CfA community will chose some of their favorite entries. Check back here to some of the highlighted entries. Selected entries will also be shared in a Center for Astrophysics news release!
General information
Who can participate?
▾
Anyone!
You just need an email address to recieve any images you take with the MicroObservatory robotic telescopes, and a twitter account to submit your entry.
If you are 12 or younger, you will need to have your parent/guardian do this activity with you.
What do I do?
▾
Find detailed instructions to participate in the challenge above. Are you new to MicroObservatory? Check out all the tutorials available on the Tools & Training page.
How do I submit my images?
▾
Share you image with us on twitter using the hashtag #CreativeCosmos2021.
What happens with my entry?
▾
Scientists and astrophotographers from the CfA community will review your entries and share their expert feedback from our CfA twitter account following the submission deadline.
Standout entries will be recognized on the Creative Cosmos Challenge page and in a news article on the CfA website.
When does this challenge end?
The Creative Cosmos Challenge will end on April 26th.
Follow the CfA on Twitter to see what our scientists and astrophotographers have to say about your submissions.